GET MORE OUT OF YOUR UTE
Razorback Canopies manufactures and imports quality products designed and selected for the vehicle owner wanting more from their normal driving experience. Our flagship product is our fibreglass canopy which is by far the most stylish and secure canopy on the market today.
Razorback canopies also supplies 4×4 and ute accessories including our tough steel tray and our very own Mammoth Mat made of woven recycled truck tyres for ultimate durability.
For more information about our range of products and where you can purchase them, contact us today.
Great service and pricing. Highly recommend them.

Mathew Rowlands


Michael was great to deal with and awesome product knowledge and genuinely a nice bloke

Brendan Beeby


Thanks guys for the canopy looks amazing on the tritons MQ

Brent Moore


Thanks Michael Great customer services, nice canopy, good on prizes, highly recommended.

Minh Nguyen


I had another Ford ranger with a known brand fitted but I am happier with the Razor back canopy in relation to sealing , profile , high side window opening and central locking . Great value and thanks guys 😀

Garry Callaghan

Our fibreglass canopy is built with combined strength and security with technology and style. Complete with standard roof tracks that are rated to carry up to 100kgs on road and 65kg off road, you can see why so many utility owners, from all walks of life, are choosing our canopy.
Features designed with you in mind
With over 15 years of developing canopies for the Australian market, Razorback Canopies knows what features are important to our customers. We have designed the canopy to be easy to upgrade with options such as roof racks or different window options so that you can configure the canopy as your lifestyle and needs change.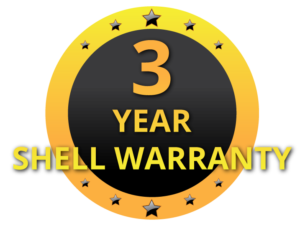 Unmatched Quality
Our canopies come with a 2 year warranty on all parts and 3 year warranty on the shell
Huge Side & Rear Access
We've designed our canopy with features that matter! Choose between lift up or sliding windows
Central Locking On Rear Door
Standard across the range. Wires into your vehicle's existing central locking system
The perfect canopy for work & play
So many Australians are loving their new Razorback Canopy. Tough, durable, feature packed and most of all they look amazing on utes!
Please contact us for more images or view your vehicle model in our online shop